Looking for sweet or funny t-shirts with dog sayings?
You absolutely need these 15 shirts in your life right now!
They're the perfect gift for all dog lovers!
Let's check them out!
Sweet & Funny T-Shirts with Dog Sayings
Affiliate links included below. If you make a purchase through these links, we earn a small commission at no extra charge to you.
If loving my dog more than I like most people is crazy, then I don't want to be sane! We crazy dog moms need to stick together!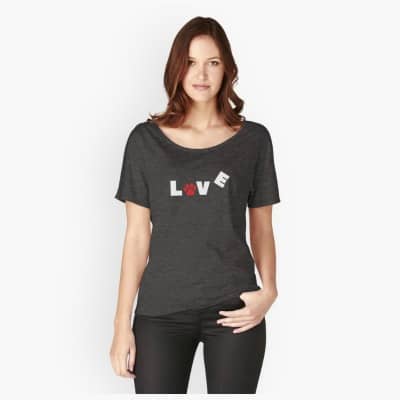 Simple & understated, yet it gets the point across. Dogs are love, and they are always in our hearts!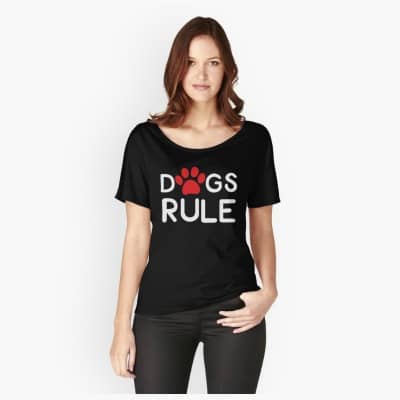 They sure do, in so many ways! My dog was once a favorite of pharaohs. She makes sure we all remember this every day. 😀

I'm a proud pit bull mom and I love to show it!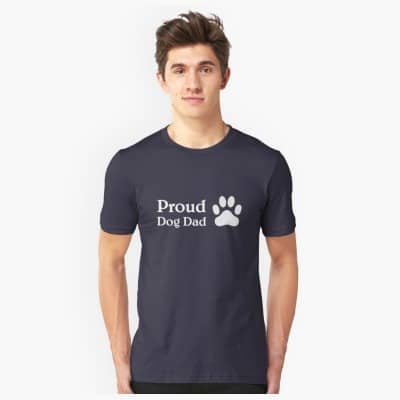 Got a special dog-loving guy in your life? This is the shirt for them! Let them show the world that they're proud to be a dog dad! We also have this shirt in a more gender-neutral Proud Dog Parent version!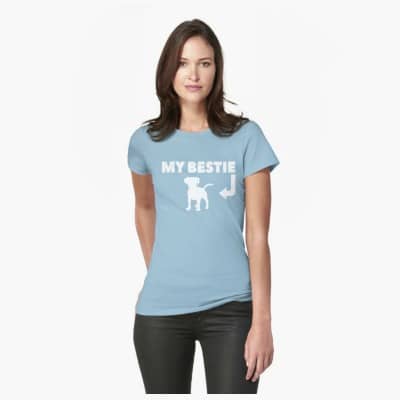 I'm not at all ashamed to tell the world that my dog is truly my very best friend! Sure, I have human pals, too, but my pups and I have an unconditional bond!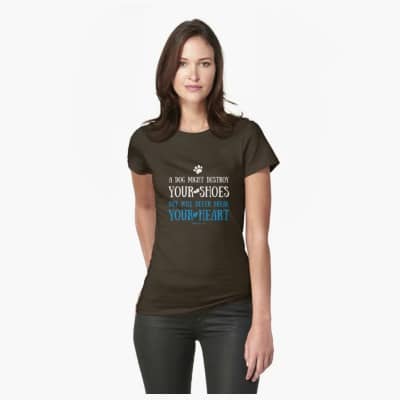 In the case of my Pharaoh Hound, Freya, a dog will eat every single last pair of shoes that you own…but she'll still never break my heart. At least not until it's time to say goodbye, but let's not think about that right now. Hopefully, it's in the very distant future!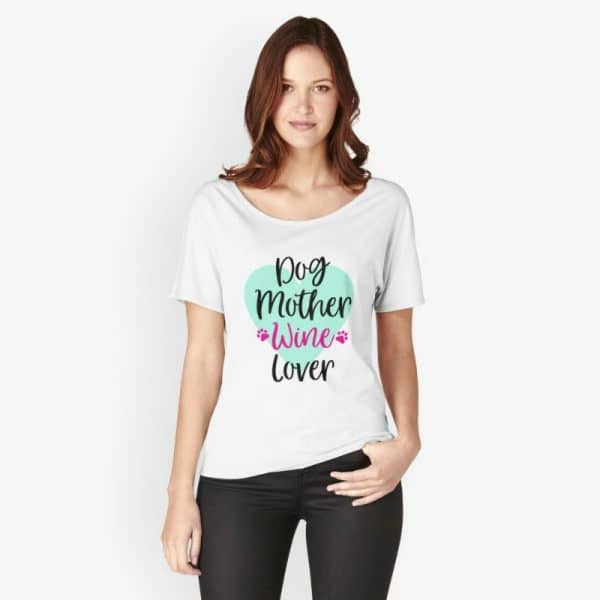 Love fine dogs and fine wine? This is your perfect shirt! Aren't you in love with the colors? I know I am!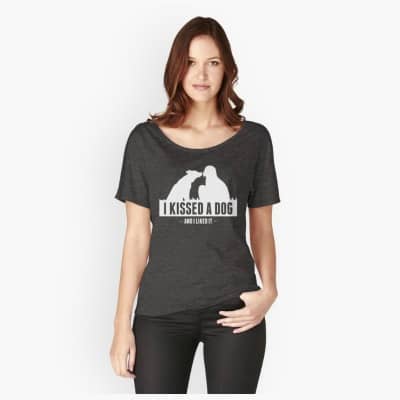 I cannot tell a lie: I've kissed more dogs than I have people…and I liked it! Puppy smooches are the best, aren't they? FYI, if your dog's breath makes those kisses less than stellar, check out our doggie breath biscuits!

Remind the world that pits don't deserve their bad rep by displaying your pitbull parent pride across your chest!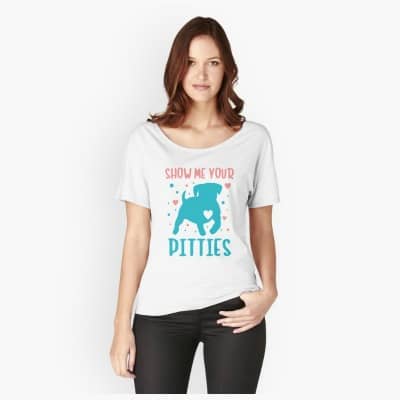 Okay, this bit more risque than our other funny t-shirts with dog sayings (think for a moment about what rhymes with "pitties" and you'll get it), but you have to admit it's pretty hilarious…and adorable!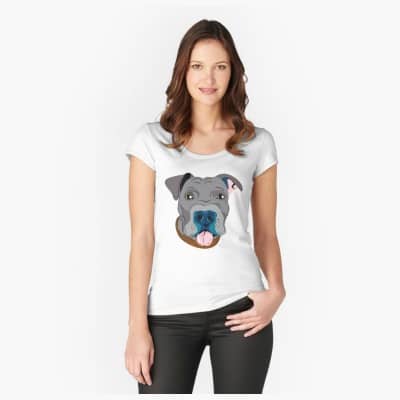 Looking for something that shows off your pit parent pride without all the words? This simple pitbull graphic shirt is absolutely perfect! Just look at that sweet face!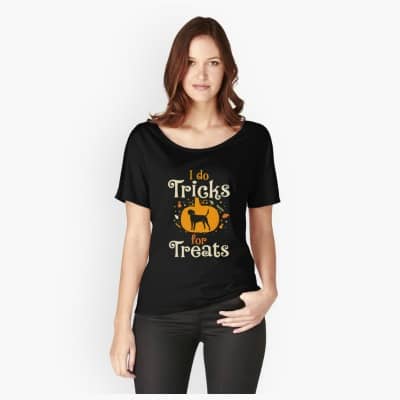 Lucky #13 goes to my all-time favorite Halloween shirt for dog lovers! Forget trick or treat, we do tricks FOR treats in our house!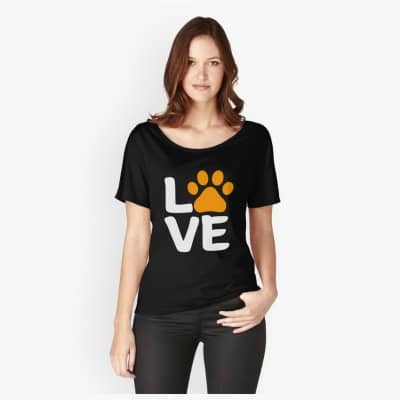 Want a Halloween dog lover's t-shirt that you can wear all throughout fall? This one is just right! The orange paw has a total fall vibe to it!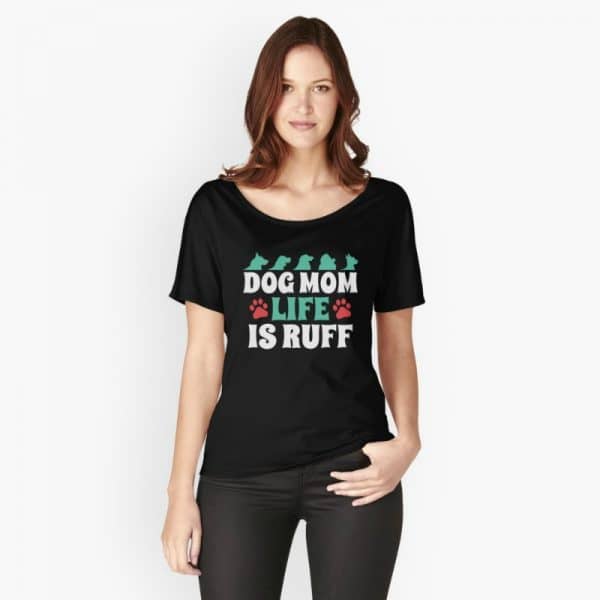 When you're a dog mom, life can definitely get a little "ruff" at times! Still, as we all know, we wouldn't trade our pups for all the peaceful moments in the world!

Which of these sweet & funny t-shirts with dog sayings is your favorite? Tell me in the comments!