Your dog is a member of the family and you only want to best for them.
When it comes to dog collars, you want one that is cute, high quality and safe.
With so many dog collar choices on the market, it may be overwhelming to choose the perfect one for your dog.
Well, look no further because we have a list here of adorable dog collars that your puppy needs.
Let's check them out!
Adorable Dog Collars for Your Pup
Affiliate links included below. If you make a purchase through these links, we earn a small commission at no extra charge to you. Thank you for your support!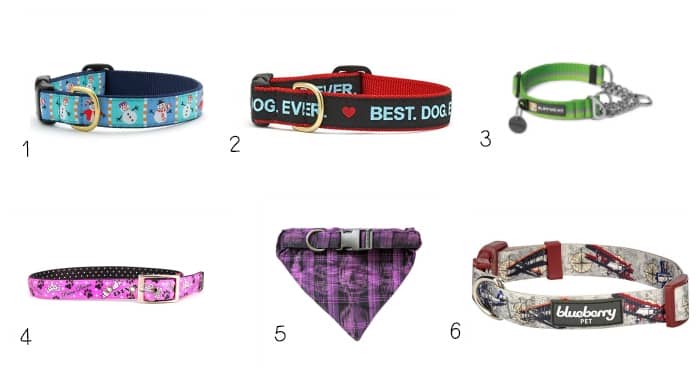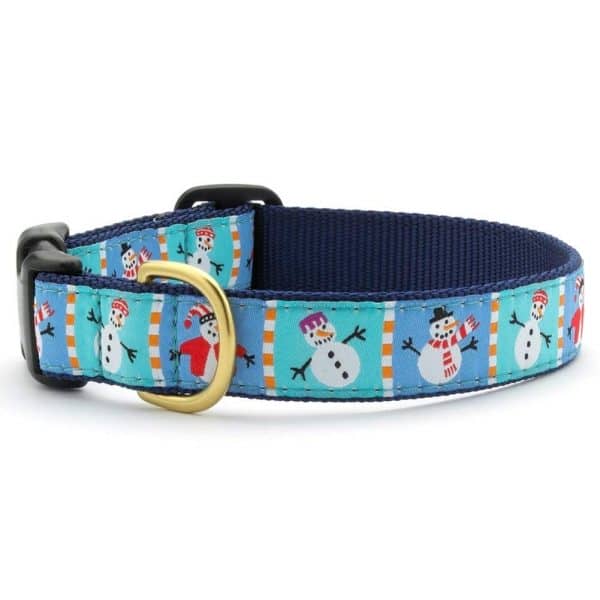 Available from Up Country, this festive snowman collar is fray-resistant and stain-resistant.
This cute dog collar features the text "Best. Dog. Ever." It is crafted from durable nylon webbing, with the text being crafted from high quality ribbon material.
Related: How to properly use a prong collar
This cool chain and fabric collar from Ruffwear comes in 4 colors: Kokanee Red, Meadow Green, Purple Dusk and Twilight Gray.
Available from Dog Collars Boutique, this fashionable dog collar features a designer accent for your diva pup.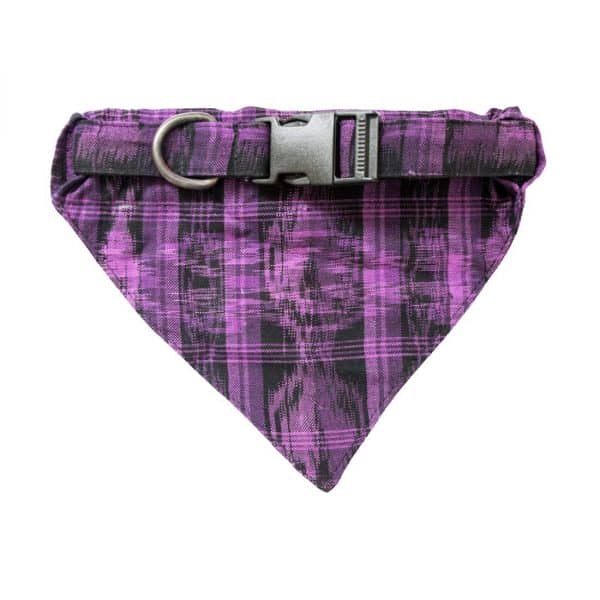 Hide and Drink sells this cute adjustable dog collar, made from soft polyester material and features a plastic contoured buckle. It is available in 12 colorful and fun designs.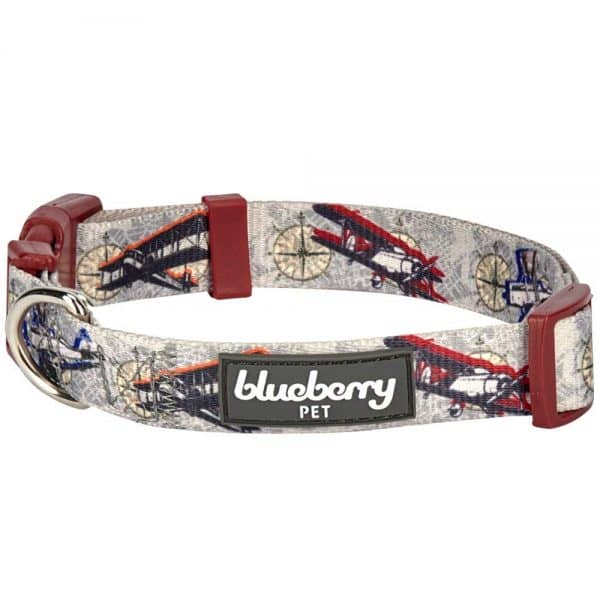 This dog collar from Blueberry Pet will help your dog take flight with compasses and vintage airplanes. It is crafted from durable, high density polyester material.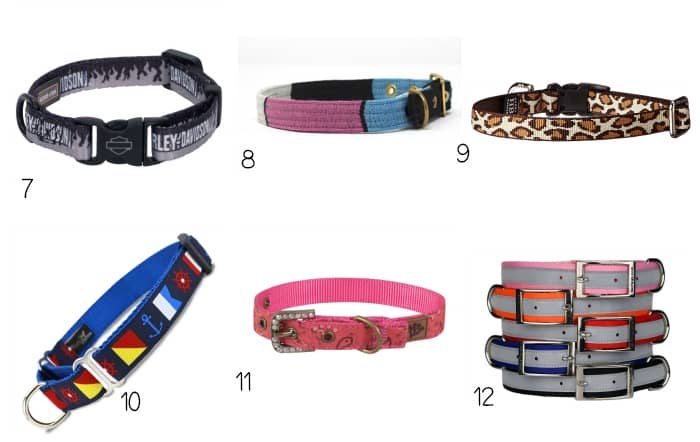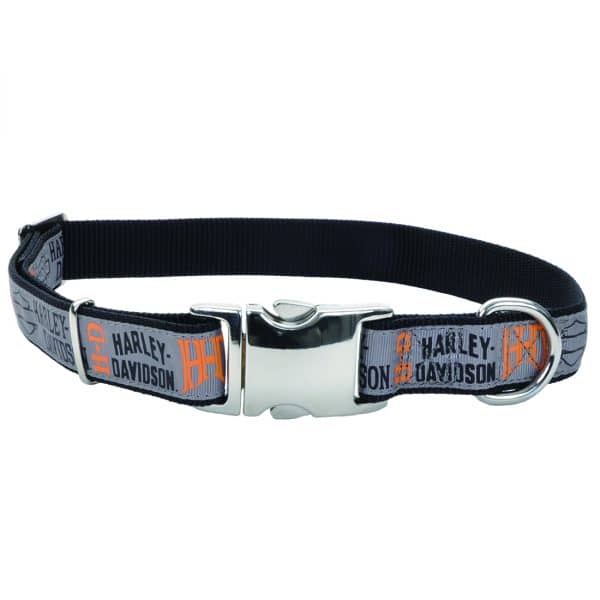 This dog collar is a must-have for all Harley Davidson fans. Sold by Coastal Pet, it is made from durable nylon material and features a ribbon overlay.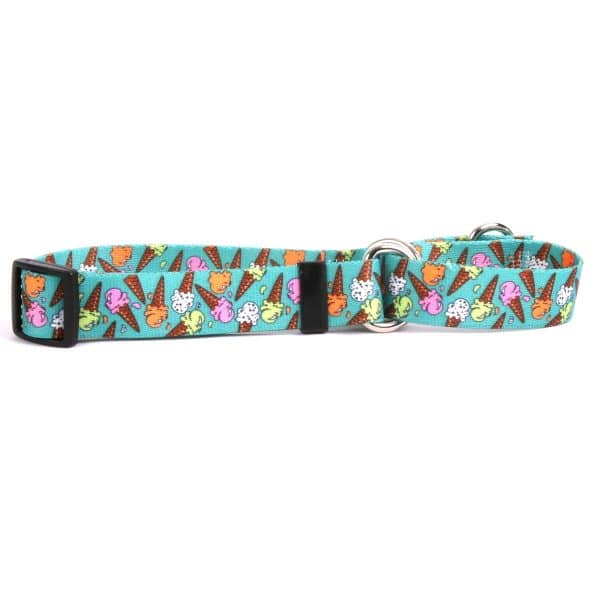 Get ready for summer with this cool ice cream cone collar! It is made out of 100% polyester in North Carolina.

This eco-friendly leopard print dog collar is crafted from recycled plastic bottles. It is lightweight, machine washable and weather resistant.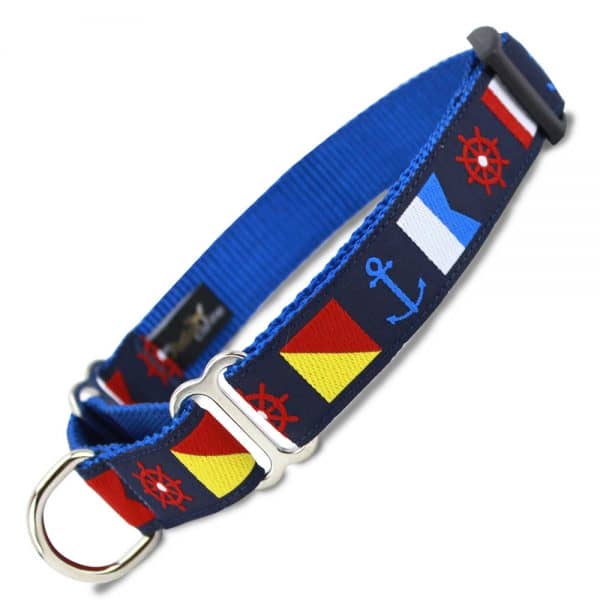 This seaside-themed dog collar from the Artful Canine features anchors, nautical flags, and ship wheels. It is machine washable and rust-proof.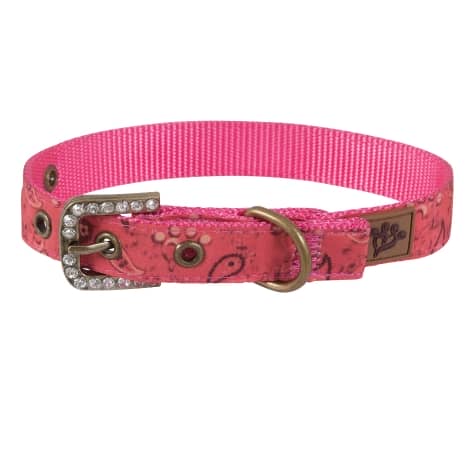 This custom fit dog collar features stylish rhinestone embellishments and a bandana print. It is part of the product line from Mutt Nation Fueled by Miranda Lambert.
Available from Go Tags, this dog collar is available in 5 colors: black, blue, orange, pink, and red. It is crafted from durable nylon webbing and features stainless steel hardware.
I honestly can't decide which one to get for my dog. They're all so cute, I could grab a bunch and have one for every day of the week! If you need help choosing, check out this handy video that will help you get the size just right.
What do you think? Which of these dog collars is your favorite? Tell me below!