Looking to adopt dog but are allergic?
We've rounded the 10 healthiest dog breeds that don't shed!
Even Small hypoallergenic ones made it to this list.
Most people want to own a dog but sometimes the thought of having to lint brush clothes and furniture can be a bit too much!
It's time-consuming to have to remove dog hair from every crevice imaginable.
Others can't own a dog because of allergies.
If you are allergic to dogs are if you want a dog that is low maintenance in regards to shedding, these 10 hypoallergenic dogs are worth considering!
Each of these breeds is known for little to no shedding, which means less chance of allergens and less clean up come shedding season!
RELATED ➨➨ Top 5 Best Dog Breeds that Fight Depression
RELATED ➨➨ 9 Dog Breeds That Shed the Most
Healthiest Dog Breeds That Don't Shed
1. Maltese.
The Maltese is known for being a gentle, playful, lively and easygoing pup who can make friends with any human as well as any other dog.
These cute furballs rank #33 on the AKC popularity chart, but they're definitely in our top ten for healthy breeds that don't shed!
If you're looking for a dog that stays small, you can't go wrong here. They don't get much bigger than 7 pounds.
Maltese dogs are also very smart, making them easy to train.
Related ➨ What breed of dog is least likely to get cancer?
2. Labradoodle.
Labradoodles have become very popular breeds for families that are looking for smart and friendly dogs that are low maintenance.
These cuties were made by crossing the Lab with a poodle.
Size varies depending on the type of poodle. A mix with a standard poodle would be larger than one with a mini poodle.
Since they're a blend of two incredibly smart dogs, they're very easy to train.
3. Portuguese Water Dog.
You may have seen a Portuguese Water Dog in the White House recently!
Former President Obama owns two of these dogs.
This breed is known for being docile and very obedient.
Looking to adopt a small pup? Check these 7 healthiest small dog breeds
4. Poodle.
Poodles can be found in standard, toy and miniature sizes which makes this breed perfect for any living quarters.
Poodles are a faithful and alert breed that are easy to train and even easier to cuddle.
5. Shih Tzu.
Shih Tzus are extremely playful balls of fur that remain small, even in adulthood.
These dogs are insanely cute with a few bows in their hair!
6. Wheaten Terrier.
The Wheaten Terrier originates from Ireland and with a single coat, shedding is very minimal.
These terriers are known for being very affectionate so if you want a cuddle buddy, this breed is for you.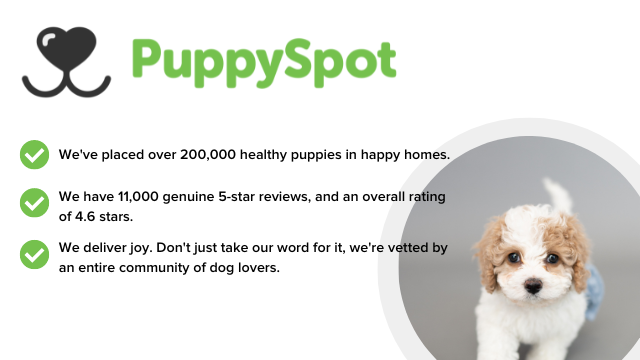 Is your pup on this list?  ➨➨  5 dog breeds vets worry about most
7. Scottish Terrier
Better known as Scotties, this breed is extremely fiesty and alert.
Despite their small size and short legs, these dogs are quite fast!
Scotties were once bred to hunt and kill rats on farms, so these little guys have some serious skill!
8. Havanese
As its name would suggest, the Havanese originates from Cuba and is the national dog of the country!
This pup is extremely playful yet gentle.
Despite the long coat, this breed isn't much of a shedder.
RELATED ➨➨ 7  dogs without hip dysplasia
9. Bichon Frise
The Bichon Frise looks like a snowball on legs.
These pups are super soft and gentle and make great family dogs.
They are extremely sweet and are eager to please.
10. Tibetan Terrier
Tibetan Terriers are true people dogs.
They can be reserved in some situations but for the most part this breed is very affectionate, even with strangers.
RELATED ➨➨ low maintenance hypoallergenic dogs
Do you have one of these healthiest dog breeds that don't shed? Share your thoughts and experiences below!